Pancake Day
Pancake Tuesday on 5 March saw a group of 15 refugees and asylum seekers coming to ilab:learn to cook pancakes using the Linguacuisine app, learning aspects of English language, culture, cuisine and digital skills. They were helped by N.E.S.T volunteers and academic staff.
North East Solidarity and Teaching (N.E.S.T) is a student-run NUSU Go Volunteer body which aims to educate and empower the refugee and asylum seeker communities in the North East. N.E.S.T provides a holistic programme of ESOL provision and community integration activities. Through the delivery of English lessons, learners improve their written and verbal communication skills enabling them to gain necessary language qualifications required for employment and the ability to live a fulfilling life in the UK. Boosting their confidence empowers them to integrate themselves into the local community, reducing the stigma and prejudice against them. If you would like to contact them for more information, please email n.e.s.t@outlook.com.
"The Linguacuisine Pancake class was held during one of our N.E.S.T Create sessions, where learners produce pieces of arts and crafts whilst practising their conversational English in a relaxed environment. Linguacuisine provided our learners with a chance to learn a traditional recipe which helped learners understand a culturally significant British day. There was lots of laughter and the learners enjoyed flipping and eating their own pancakes."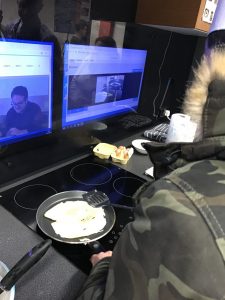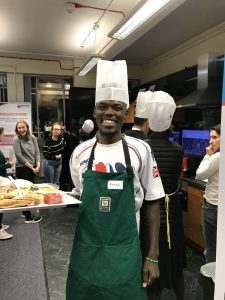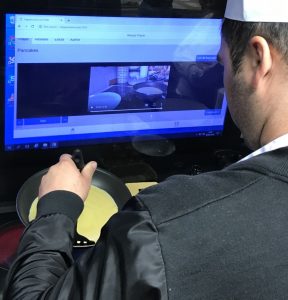 ---
Visit to iLab by editor of EFL Magazine, 20 November 2018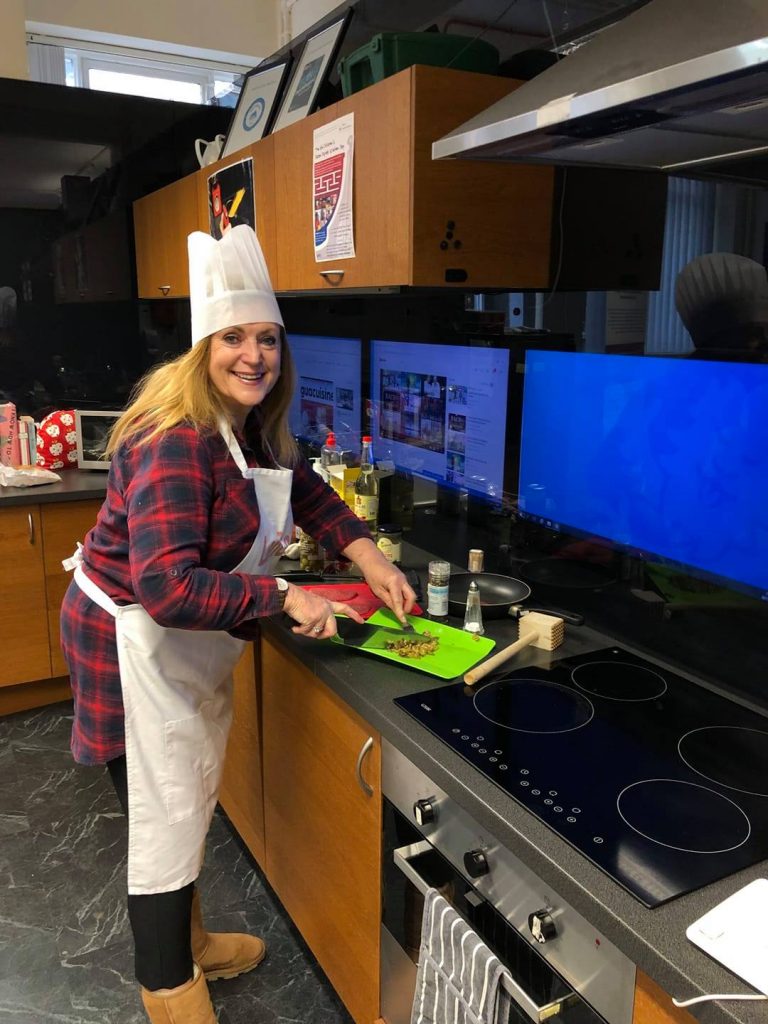 This morning, we welcomed Sharyn Collins from EFL Magazine to our #digitalkitchen to try out the Linguacuisine app. We look forward to reading about it in January, and thanks for visiting us!
---
Visit to ilab:learn of His Excellency, Mr Md Nazmul Quaunine, the Bangladesh High Commissioner, on Monday 3 September 2018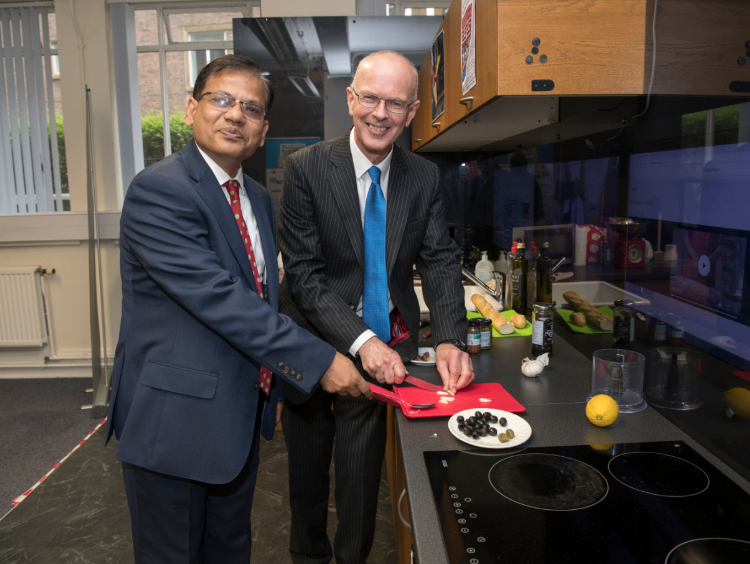 We were honoured to receive the visit to ilab:learn of His Excellency, Mr Md Nazmul Quaunine, the Bangladesh High Commissioner, on Monday 3 September 2018.
Professor Paul Seedhouse introduced His Excellency to the digital kitchen and to the new Linguacuisine app, demonstrating its use.
The High Commissioner subsequently met with the Vice-Chancellor and visited the Medical School.
---
A Skype talk on Linguacuisine was given to a University of Illinois class on Human-Computer Interaction and learning on Monday 17 September 2018 by Professor Paul Seedhouse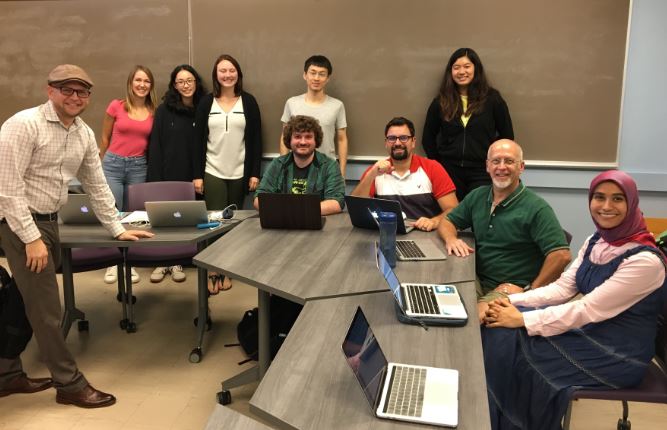 ---
Linguacuisine in Sweden
Professor Paul Seedhouse was invited to give two talks on the Linguacuisine app at Örebro University, Sweden on 22 and 24 October 2018. These were at the famous Hospitality campus (see photo) with staff in the areas of catering, hospitality and nutrition and also with staff in linguistics and education at the main campus.