The Hellenic Open University (HOU; Greek: Ελληνικό Ανοικτό Πανεπιστήμιο) was founded in 1992 in Patras and it is the only distance learning university in Greece. Modelled on the British British Open University, the Hellenic Open University was established to fill an important gap for open and distance education in the higher education system of the Hellenic Republic, in response to the growing demand for continuing education and lifelong learning.
It is the first and only Higher Education Institution in Greece that provides open and distance education at undergraduate, postgraduate as well as PhD level. Placing great emphasis on research, the HOU promotes research programmes aiming towards the development of methodologies and corresponding high technologies for open and distance learning.
Our Linguacuisine project research partners are the DAISSy Research Group at HOU.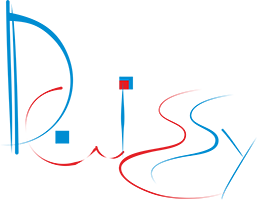 The DAISSy group was founded in 2001 by highly skilled and motivated researchers pursuing research, innovation and adoption of the broader Ambient Intelligence vision. Currently the group consists of two branches, both based in Patras, Greece:
Research Unit 3 of Computer Technology Institute (CTI) focuses on the design and development of pervasive and mobile systems, which are seamlessly integrated into the environment of human activity and exhibit properties of smart, adaptive, autonomous systems
The research group at Hellenic Open University (HOU) conducts basic research, supports education in pervasive and mobile systems and pursues the development and adoption of social applications.
Local contact