We are delighted to present the first release of the Linguacuisine authoring tool and recipe player. The icons below represent the two parts of the app, and the online community.
---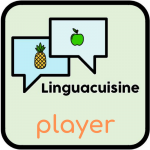 The Player
The player (the icon with the green background) allows you to search for and play recipes so that you can try out a range of delicious recipes from international cultures and cuisines, while learning the language. We now have recipes available in: English, Greek, Italian, French, Spanish, German, Quechua, Chinese and Korean. Select one of these in 'recipe language', then press 'search' and the recipe will appear.
---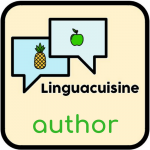 The Author
The recipe author (the icon with the yellow background) allows you to author a recipe, add audio and video elements and share your recipe for others to try. Use our tutorials to learn how to use the app.
---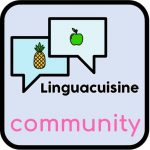 Online Community
The online community (the icon with the blue background) allows you to connect with others using Linguacuisine, will be available here shortly.
---